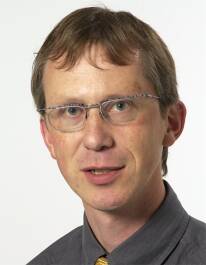 I joined Intel as Associate Director of Operations of the Intel Visual Computing Institute in Germany in October 2012, where I am coordinating and initiating projects.
Previously I worked for BBC R&D in the UK on innovative tools for visual media production, involving computer vision and computer graphics techniques. This included work on immersive virtual production systems, stereoscopic video production tools, free-viewpoint visualization of sport scenes and web-delivery of free-viewpoint experiences.
New
I am on the organizing committe of ACM CSCS 2019
Computer Vision, 3D Reconstruction, 4D Reconstruction (action capture), Object recognition
Innovative Media production tools, digital storytelling
New user experiences using visual computing and HCI techniques
Skills
Strong analytical + strategic thinking
building + leading teams
more than 20 collaborative projects on national and international level.
Programming: C++, C, Python, Perl, PHP, JavaScript, OO design, development and maintenance of complex software systems, OpenGL, WebGL, OpenCV, OpenMP
Editing tools: office, video + image editing tools, 3D+animation (Cinema4D)
Technical Experience
Algorithm design for visual computing – computer vision for media production, multi-camera performance capture for applications in sport analysis and visual effects.
Camera calibration techniques, SLAM and 3D/4D reconstruction.
Distributed visual computing, involving distributed computer vision and rendering algorithms.
Scene understanding and semantic annotation, video analytics, machine learning, neural networks, deep learning, image segmentation + object recognition.
Visual computing for industrial and media application. Professional experience (+10 years) in media industry with understanding of production flow and practice in broadcast and VFX production.
New interactive user experiences, involving game technology. 3D-TV and Free-viewpoint video content tools and applications.
Augmented and Virtual Reality.
New Book
Marcus Magnor, Oliver Grau, Olga Sorkine-Hornung, and Christian Theobalt:
"Digital Representations of the Real World: How to Capture, Model, and Render Visual Reality",
A K Peters/CRC Press , ISBN 9781482243819, May 2015.
Contact
e-mail: oliver.grau@gmx.net or oliver.grau@intel.com